Get a Headstart on Your Branding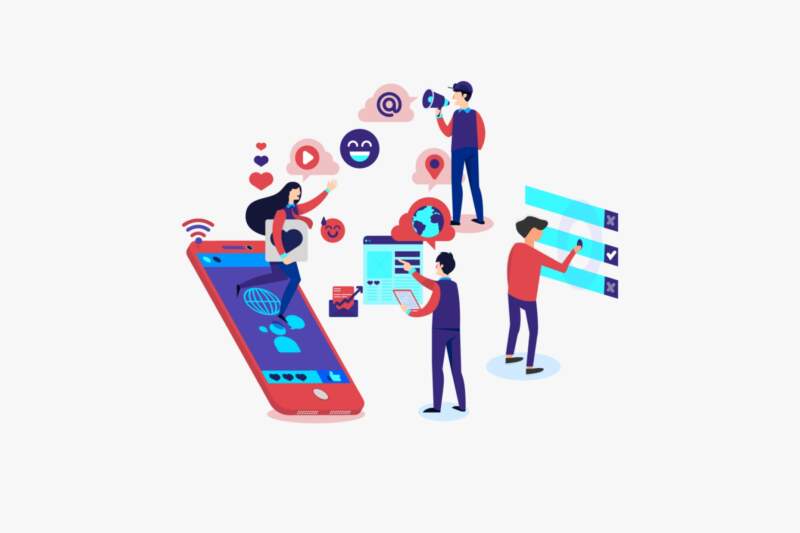 Developing the visual elements of your brand is some of the most fun you will have with your business. You get to find a way to express the values and personality of your company through creative designs. However, if you do not have a qualified designer, this process can go from fun to frustrating.
No business owner should have to wait around for long periods of time without any correspondence from their designer. You need a reliable graphic design company that will adapt to your unique vision and provide you with regular updates as well as professional recommendations. With ADVAN's quick graphic design services, giving life to your brand is easier than ever.
Why Do I Need Quick Graphic Design?
Graphic design services are the most effective way to develop the ideal look for your business. The design of your logo, storefront, and other marketing materials are the visual representation of your products and services. If your design is unappealing, people are going to assume that your products are as well. When you can get your company to look just right, you will be able to easily distinguish yourself from your competitors and give customers an immediate impression that you have something to offer.
Working with a proven graphic design company like ADVAN Design means you get to work directly with talented artists who can develop eye-popping designs. We will be sure to create an aesthetic that fits well within your industry and extend it through all of your marketing materials including:
Point of Purchase (POP) Displays
We take pride in our ability to provide our clients with everything they need to build their brands, but trying to picture all of this at once can be a bit overwhelming. Here are a couple of things that ADVAN's quick graphic design can do for you:
Create the Ideal Logo for Your Company
What is a business without a logo? Every business has some sort of logo whether it involves stylized typography, abstract shapes, or even animal mascots. A logo is the centerpiece of all your branding that the rest of your graphic designs can link back to. While a good logo design will not guarantee success in any industry, a poorly designed logo can leave you with far fewer customers. This is why logos are so impactful for small businesses.
Here at ADVAN Design, we can help you create the ideal logo for your brand. We can either start from scratch and work with your ideas or even use your previous logo designs as a framework. Once you approve a logo design, we can start moving on to your other marketing materials.
For example, business cards are the perfect place to put your logo. Every time you give out your contact information to a potential client, they will see your logo staring back at them. This will make your company far easier to remember, and it often makes clients more likely to call you down the road. Our team of creative designers Akron Ohio will help you develop a business card layout, so you can always make a great first impression.
Build an Online Hub for Your Customers
Our quick graphic design services are for more than just physical marketing materials. We can also extend your branding to the web! Our graphic designers have immense experience in developing layouts and graphics for websites. We have built websites for companies in numerous industries. Whether industrial manufacturing websites to interior design websites, you can trust us to help your business go digital.
There is more to website design than just visually appealing layouts and pictures, however. Our web developers also offer expertise in programming, analytics, and site performance. When people visit their website, they are going to expect to find what they need within minutes. We work on the front and back ends to make sure they have a pleasant browsing experience while the cogs continue to turn in the background.
The Internet is the first place anyone looks for anything these days, so your website needs to act as an extension of your brand. With ADVAN Design, your website becomes a streamlined user experience and a hub where customers can engage with your business. Our content creators will ensure your website is informative and easy to navigate, allowing your visitors to easily find what they need. We will also optimize your content for search engine optimization (SEO), so your website ranks higher on Google searches and maximizes incoming traffic.
What Should I Expect Out of a Graphic Design Company?
A Diverse Design Portfolio
When considering graphic design services, the first thing you should look for is a design portfolio. You need to have a full understanding of an agency's past works before you can make an informed decision. If you run into any agencies without a portfolio, get out while you can. These companies do not have examples for a reason, which is either a lack of past work or past works that simply are not worth advertising.
With ADVAN Design, you have direct access to our complete design portfolio with dozens of examples in logos, business cards, website designs, and much, much more! When you access our portfolio, take your time when browsing through it. We want you to feel confident that we can work with your business, and our past works might even give you some ideas for your project.
Professional Communication & Planning
Communication is one of the most important aspects of a successful design project. Business owners often run into designers that simply refuse to properly communicate. This leads to extended deadlines, wasted money, and unsatisfactory results. Your graphic designers should be in regular contact with you, so you have a say in every part of your project.
ADVAN Design makes a point to effectively communicate with our clients. Our team will work with you to develop a comprehensive plan for how your project should progress. We will create an in-depth schedule that outlines the deadlines and milestones we need to meet. This ensures we get everything done on time, and you do not have to worry about using up extra time and money.
We will also be sure to provide you with regular updates throughout the process. This will give you ample opportunity to make corrections and shift the project in the right direction. We will be ready to adapt to your vision, so you get the results you need.
Start Your Graphic Design Project with ADVAN Today!
If you have been looking for quick graphic design services for your business, you can depend on ADVAN Design. We can help you develop the perfect look for all your branding materials and help you build your marketing strategies. Unsure of what you are looking for in graphic design? Contact ADVAN Design today, and our team can answer your questions and provide recommendations to help you get started on your project!