A Professional, Fast Graphic Design Service
Logo Design

Branding

Sell Sheet Design

Brochure Design

Trifold Brochure Design

Postcard Design

Email Blast

Landing Page

Website Design
Emergency Design Services
Shop Website Design & Other Products
A Fast Graphic Design Company for Professional Overnight Design, Brochures, Logos, Web Pages, and More
ADVAN offers fast graphic design, competitive pricing, quick turnaround on professional graphic design for everything from logos and brochures to quick, one-page websites.
Our team of talented local graphic designers can handle any graphic design emergency. Whether you need quick brochure design or fast graphics, we've got you covered.
The Nicest Group of Local Graphic Designers You'll Find in Any Graphic Design Agency
We recruit the best graphic designers and only hire them if they meet our stringent criteria of 'nice' and 'easy-to-work-with'. Our clients laud our designs, but they love our team even more. You'll be amazed at how easy it is to work with us. All you need to do is send us the files and a rough idea of what you want, and let our creatives work their magic.
Our team keeps the lines of communication open so we can meet your needs and make a product you'll love. All within our overnight time frame.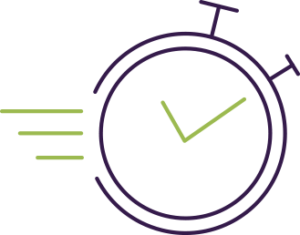 Fast Graphic Design Companies Near Me
Searching for graphic design companies near me? We're the next best thing. We're not exactly local graphic designers, but we are a U.S.-based graphic design company. Our graphic designers are Ohio residents and experienced senior print and web designers.
A Better Alternative to Find AMAZING Graphic Designers
We offer a professional alternative to Vistaprint Graphic Design, 99 designs, Upwork, and others. ADVAN's talented graphic designers and fast developers are a great alternative to the low-cost quick graphic design services you've tried in the past.
In our graphic design team, we have expertise in both traditional marketing and digital marketing. They can create anything from fast trade show booths to quick brochures.
Some people find tight deadlines agonizing, but not us. When it's crunch time, we excel. We guarantee that businesses will have their marketing materials when they need them, looking better than any online graphic design services they have used before.
24-Hour Design from Our Team of Talented Graphic Designers
Our customers receive easy-to-use, affordable, 24-hour design services including branding and brochure design, digital marketing, and email campaigns.
What can we accomplish in a day? Pretty much anything you need. Get in touch! A project won't be undertaken unless we are confident we can finish it successfully, and we have been 99.99% successful.
Are you in need of emergency graphic design? Get in touch with ADVAN.
Check Out Our Reviews!
Companies across Cleveland and Akron choose ADVAN for our fast turnaround, reliability, creativity, experience, and success they experience with our team. In addition to our website development services, we can update and manage your existing WordPress site. At no extra cost, we'll add in our marketing expertise to develop the right look and messages that get results.
Why Choose ADVAN 24 Hour Design?
What differentiates us from other web design companies/marketing agencies is how easy we are to work with. First of all, we do all the work, from creating the content to shooting great photography/video. In addition, we treat your business as if it were our own; we're personally vested in your success. As a result, we have amazing relationships with our clients that go way beyond just web design. Hence, our team is a major component of their ongoing growth strategy and success.
ADVAN is proud to offer the Cleveland/Akron area's top creative talent including web designers, graphic designers, and digital marketing experts. Let us develop a look, brand, or Internet marketing strategy for your business. Then, we'll combine it with traditional marketing materials to attract the right customers to achieve your business goals. Get the look and strategy that gets your business where you want to go. More importantly, choose the team that delivers web design Akron and supporting collateral that positions you as the market leader.
We'd love to meet with you and review your sales and growth goals. From this information, we provide our insight into the most effective ways to achieve those goals. Take advantage of our free marketing and business consulting services. Most noteworthy is our ability to boost problem-solving creativity and productivity in your teams. Lean on our expertise at reducing workplace drama and doubling productivity.
Graphic Design Companies Near Me
If you have been looking for fast graphic design companies near me, we are the best option. Our team has decades of experience in designing logos, websites, brochures, and more with fast turnaround times. Of all graphic design companies near me, ADVAN has an understanding of what it takes to make a project successful when working fast. We know that in the world of business, time is money. We are among the graphic design companies near me who will get it done fast, on time, and meet and exceed your expectations.
SEO Service | SEO Services Near Me | Website Design Companies Near Me | SEO Pricing 2022
Fast Graphic Designers Near Me
So how do we complete quick graphic design? We will start with a brief meeting with you so we can understand your project goals. From there, our graphic designers will work on the quick graphic design to get the project done by deadline. With smaller projects we will offer a chance for revisions, so you can see what we've completed and offer any changes. Before you know it, your quick graphic design project will be complete and ready to go!